Michael S. Brodherson, M.D.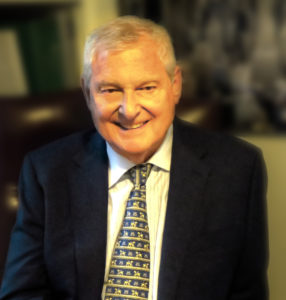 Dr. Brodherson has been in the private practice of urology on New York's Upper East Side since 1979 when he finished his training at Lenox Hill Hospital. He is known throughout the New York metropolitan area as a senior, highly skilled, capable and compassionate general urologist with vast expertise in his field. Besides a full office practice, he has a special interest in the urologic care and treatment of complex surgical and gynecological operative procedures involving urology secondarily. Since Dr. Brodherson has extensive experience in open urologic procedures, he is an ideal expert consultant for these complicated cases of other specialties and is well known to be available on an emergency basis for immediate consultation in such matters.
Dr. Brodherson is well known to be highly committed to administering the most personalized care to his patients. This means that he is available 24/7. His patients all have access to his mobile phone and he prides himself on his quick responsiveness to all matters, especially urgent ones. He will make house calls by appointment. The personalized care he provides his patients is unique to the practice of medicine in today's fast changing world of healthcare.
Dr. Brodherson's credentials are impeccable. He has served as the interim chair of the department of urology at Lenox Hill Hospital. He serves as the Chief Medical Officer (CMO) at Gramercy Surgery Center in New York where he performs ambulatory procedures for his patients.
Another important aspect of Dr. Brodherson's expertise involves the urologic care of patients with endometriosis. Since these surgeries are often enormously complex, Dr. Brodherson has become an important member of the endometriosis team caring for these women over many years. He is on the board of directors of the Endometriosis Foundation of America and contributes much time and effort to this cause which he is very passionate about.
Dr. Brodherson is also well known as an expert medical legal consultant. His opinion is often sought by insurance companies as well as plaintiff and defense law firms and the
Office of State or US Attorney General. This aspect of his career will on occasion find him in a courtroom setting either in New York or in other parts of the country.
Another very exciting professional achievement for Dr. Brodherson is his position since 1987 as house physician for the Metropolitan Opera. This position also covers professional responsibilities for Koch Theater and for Jazz at Lincoln Center as well as the American Ballet Theater. His ties to Lincoln Center have offered him the great privilege of caring for a vast number of performing artists, singers, dancers and conductors. This strong connection with the arts is not accidental. Dr. Brodherson is a graduate of the piano program at the Juilliard Preparatory School. He taught piano in his youth and continues till today with a great interest in the arts, especially music.
Yaniv M. Larish, M.D.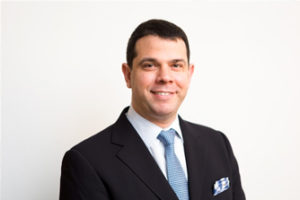 Dr. Larish is a urologist and surgeon treating women and men with a variety of urological conditions. His expertise is in treating complex kidney stones, enlarged prostates (BPH), incontinence, erectile dysfunction, infertility, and urological oncology (prostate, bladder, kidney, and adrenal cancers). He is an expert in general urology and is often consulted for second opinions.
Dr. Larish's dedication to patients and their families drives his belief in prompt evaluation and care. He treats all his patients like family. As such, same day appointments are available for urgent issues and house calls can be made in select cases.
Leonard Glickman, M.D.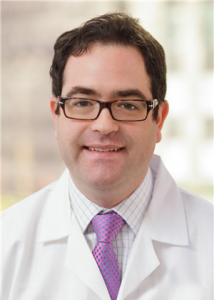 Dr. Glickman is a dedicated and detail-oriented urologist serving the New York community for his whole career. Dr. Glickman attended New York University Medical School, where he received his medical degree and graduated as a member of the medical honors society. He then then went on to complete his residency in urology at Lenox Hill Hospital. He continued his training by completing a fellowship in robotic surgery and endourology at Hackensack University Medical Center.
Dr. Glickman is specialty-trained in robotic and minimally invasive surgery for treatment of a variety of kidney and prostate conditions including kidney and prostate cancer. He also sees patients for a variety of other urologic conditions including general urology consultations, kidney stones, urinary tract infections, anti-aging treatments, vasectomy, and male infertility.
Dr. Glickman is committed to providing his patients with the best care possible while maintaining a warm and comforting bedside manner. He is up to date on the latest treatments and technologies.